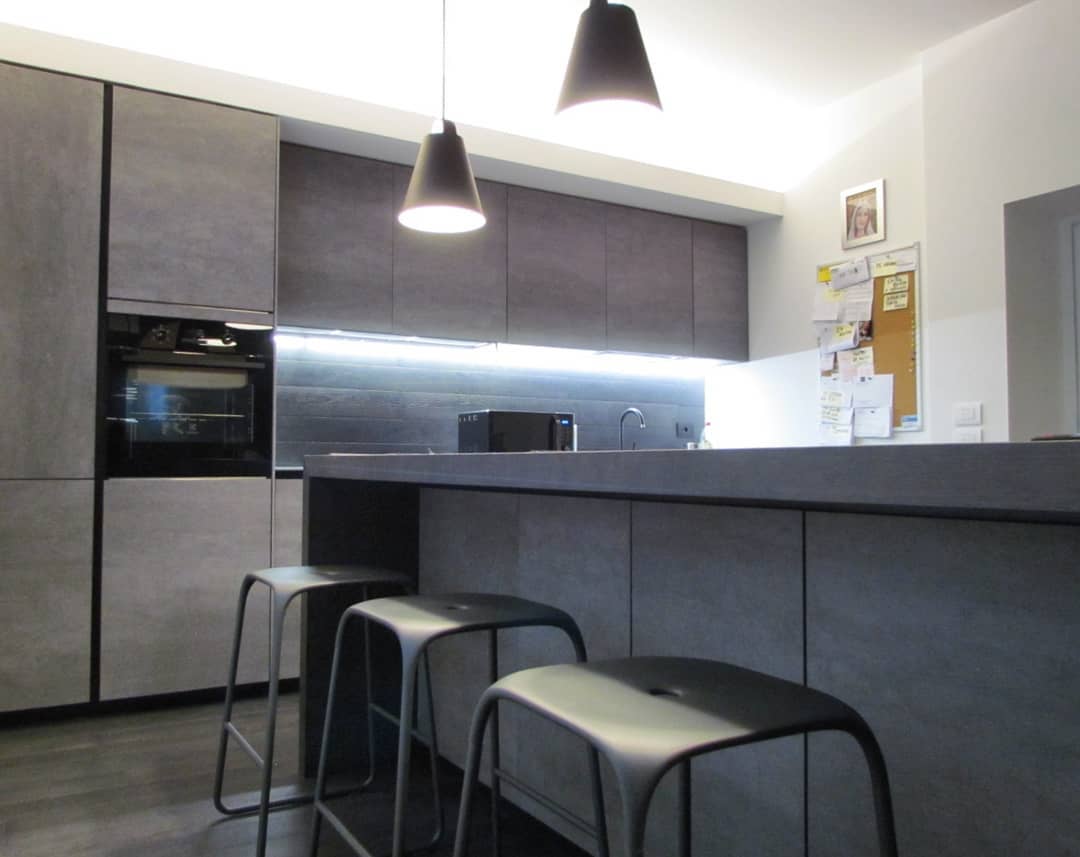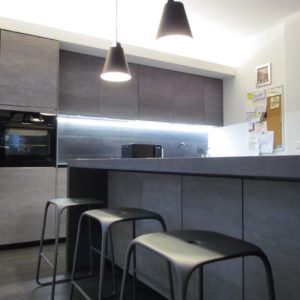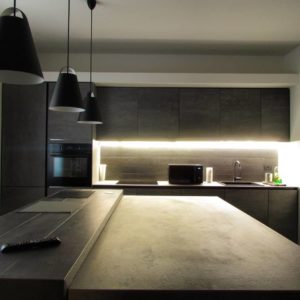 Porcelain stoneware, the true protagonist!
In the past, used for siding and pavements, today used in the kitchen for top and doors.
A perfect material for this use – its surface, hygienic and antibacterial, has a very low degree of porosity and is water and steam resistant. Moreover, it resists to scratches and abrasions and is extremely easy to clean!
ARAN Cucine
Designer Luca Principi